BACK
Black Magic Cake
Cake. Cake is so much my thing, I've always considered it to be my favorite dessert. Not to say there are any desserts that I dislike, but dang. The cakes we had growing up? I thought they were top, top, top notch. And apparently the universe thought my affinity for spongy goodness was accurate, because while learning how to pronounce my name (Kate), my nephew aptly dubbed me ... wait for it … ok, ready?
:::smiles big:::
Aunt Cake.
Not kidding. And I'm not crying, you're crying!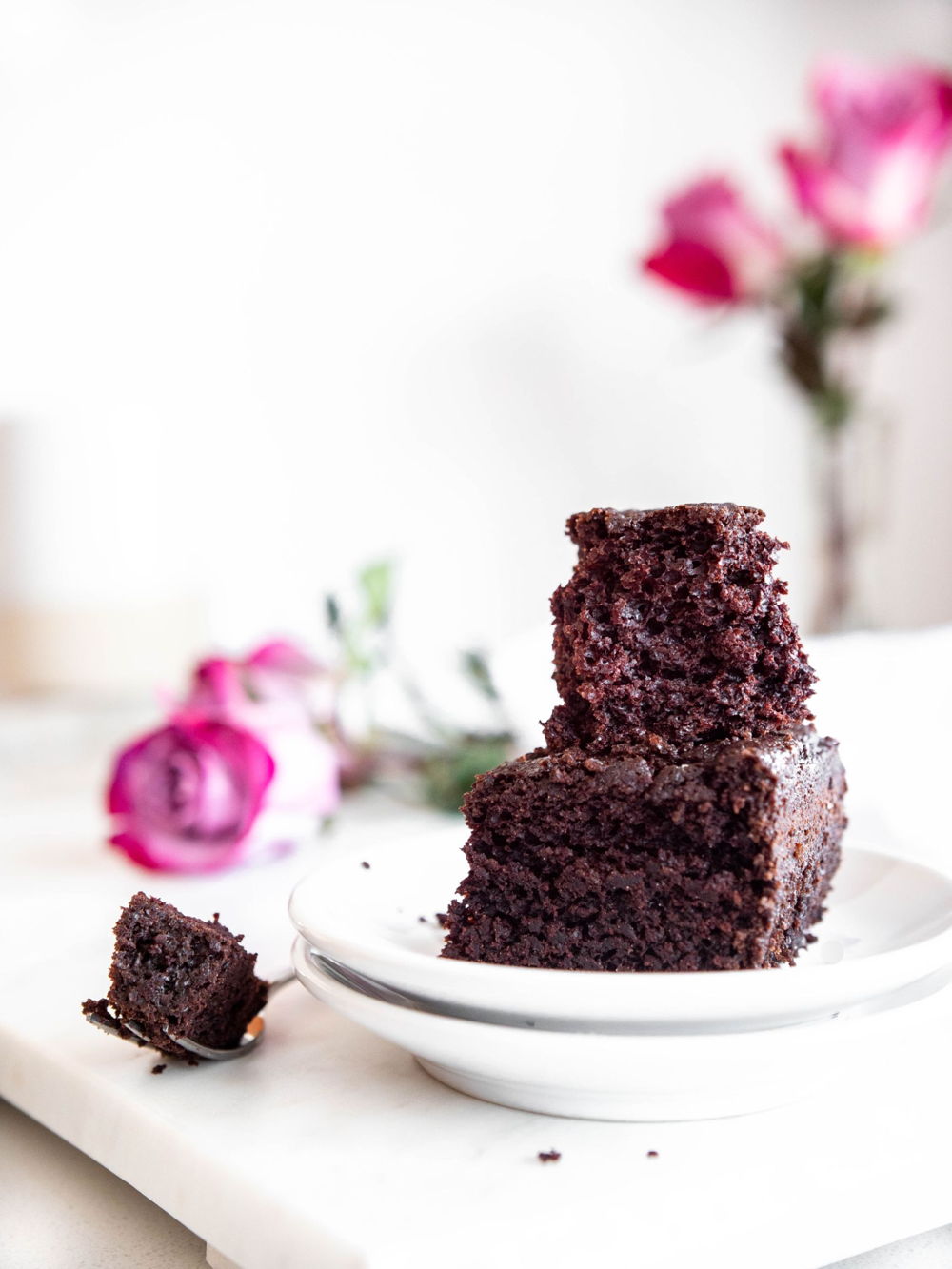 Wow. Now that I'm thinking so much about cake, another memory from childhood just came zooming back. My friend Julie's little brother also adapted my name into the same (apparently) easier to pronounce version. And since he'd told his mom he was planning to marry me, she bestowed him with the nickname 'Ice Cream.'
That's right. We were henceforth and officially, Cake and Ice Cream.
At least, we were until they moved away a few years later.
How one has such confidence on martial partners at 4 years old is impressive. But I do hope Ice Cream is doing well, wherever he is, and that he's still just as sweet as when he was planning a proposal to yours truly.
The things you remember when you give your brain the opportunity – fascinating!
But circling back to today's hero, our current protagonist, and star of the show: CAKE! I must admit I'm very picky about what kind of cake I think is good.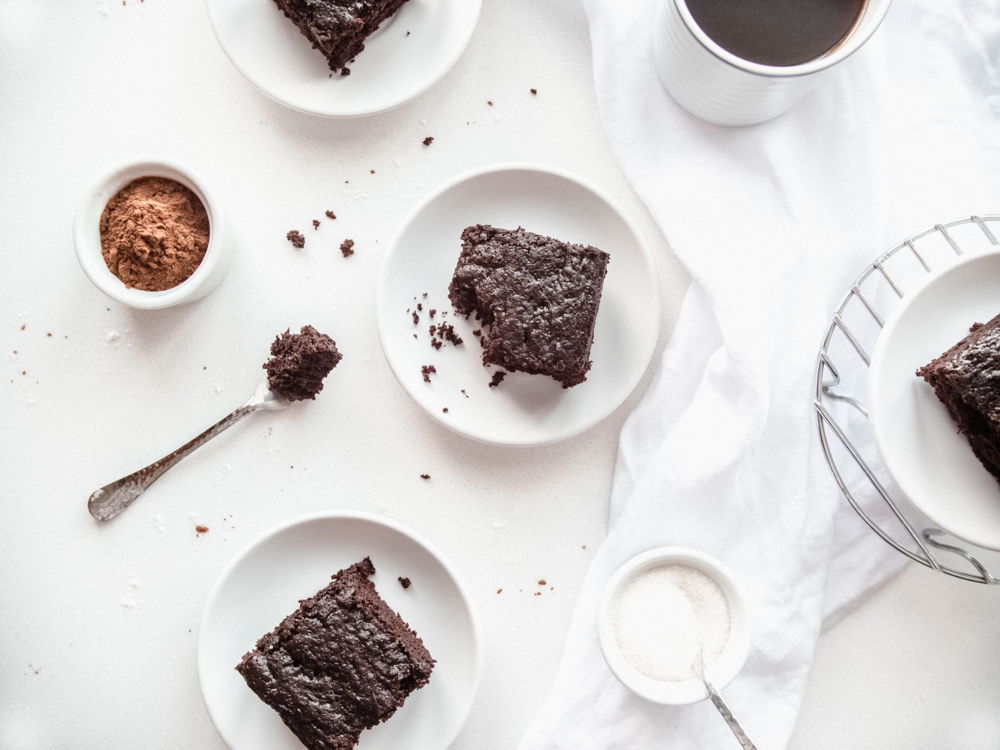 Outlined below, please find the following parameters regarding what Aunt Cake considers the basic tenets of her favorite dessert:
Must not be made from a mix.
I. CAN. TASTE. whatever stabilizers, or preservatives, or enhancers are added to cake mixes. So don't even try to trick me! I mean, I'll eat a few bites to be polite if a piece of cake from a mix is served to me. But it certainly does not qualify as something I enjoy, let alone deem worthy of being considered my favorite.
Must not have too much, or heaven forbid, BAD frosting.
We've all experienced it. Usually at box store bakeries, but also with anyone who is already using a mix, you're likely to have frosting that tastes like sweet plastic. And let's be honest, when you look at its ingredients you'll see where that flavor comes from. Give me real butter! Give me real sugar! Or (gasp) don't give me frosting at all. Which brings me to my final requirement.
Must not be dry.
Most people will agree with this one. It's no big surprise. And I'll forgive any dryness that comes from a slightly over-baked situation, but don't you dare give me a stale cake, slathered in frosting-from-a-can that's trying compensate for an already compromised confection, and think I won't notice. Because, here's the kicker… In my Hahnest Opinion (insert future trademark here), if a cake is good, it doesn't need any frosting.
How's that land for you?
Let it marinate for a moment.
It's ok if you're skeptical, but get back to me after you've tried the cake recipes that I ate during my childhood. Then and ONLY then, you may feel free to disagree with me.
Speaking of these glorious recipes, it's time to dive into the subject of this post!
Black Magic Cake.
Aka, THE BEST CHOCOLATE CAKE I'VE EVER EATEN IN MY LIFE.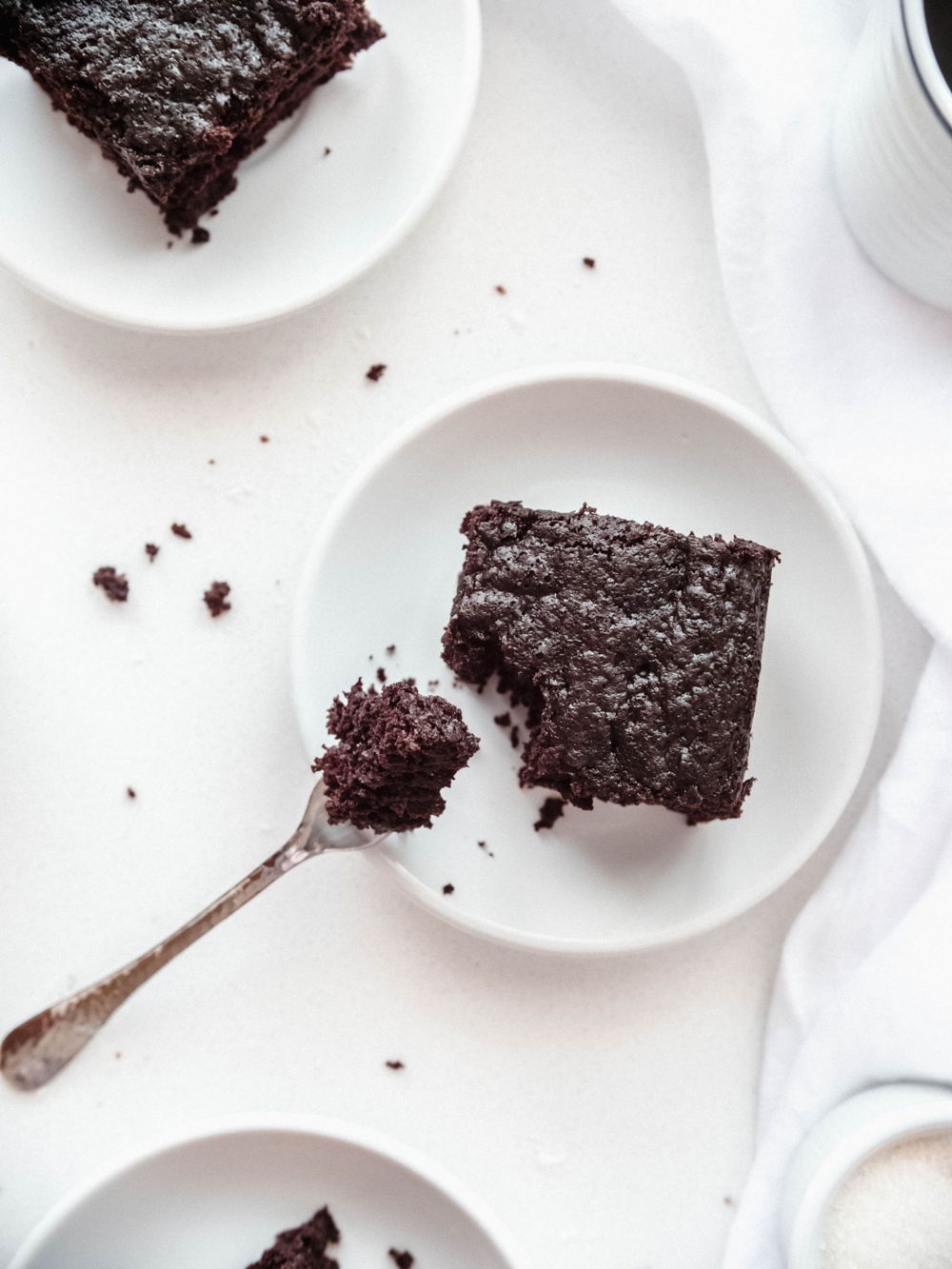 The name says it all. Because, it is cake; it is indeed very dark; and it is most definitely magical.
I feel the two ingredients that set this recipe apart from most others are, 1) coffee, and 2) buttermilk.
But have no fear if coffee ain't your thang. The actual flavor of coffee doesn't come through in the final product; it only serves to add depth to the cocoa. And don't worry if you don't have (or want) coffee beans in your pantry. We didn't actually have any coffee drinkers in the Hahn household back in the day, so our mom (Hi, Mom!) usually used instant coffee. Whether you use fresh brewed or instant, it doesn't really matter. But please take this opportunity to adjust your expectation and note that this is not a coffee flavored cake. It is a rich, almost fudgy, 100% chocolaty chocolate cake.
And I would say much of the richness comes from that buttermilk, my friends.
Which, I am aware, isn't always the most common ingredient in people's fridges these days. In fact, the last time I made Black Magic Cake I hadn't planned ahead and found myself without any buttermilk on hand. But thankfully, some sour milk saved the day and I noticed no major change in the deliciousness of my final product.
WHAT IS SOUR MILK? AND/OR WHAT CAN I SUBSTITUTE FOR BUTTERMILK?
Sour milk, not to be confused for rotten* milk, can be easily made and used as a buttermilk substitute. To make, add 1 cup regular milk, to 1 tbs white vinegar or lemon juice. Stir, and let set for 5 minutes.
**Asterisk Story Time: Whenever I encounter the word 'rotten' I am transported back to a time I was house sitting for my brother, Jeremiah, and his wife. I believe it was the day prior to their return home and I'd found myself to be a little peckish after dinner. As any good Hahn would do, I got out a spoon, bowl, and box of cereal. But when I retrieved the milk from the fridge it occurred to me that I hadn't consumed any in several days and maybe I should take a sniff. With just one whiff, I suddenly wasn't hungry anymore. So what did I do? What any good sister would, of course. I found a post-it, a pen, and left their container of milk in the fridge with a note that read:
"Your milk smells like flowers. Rotten ones."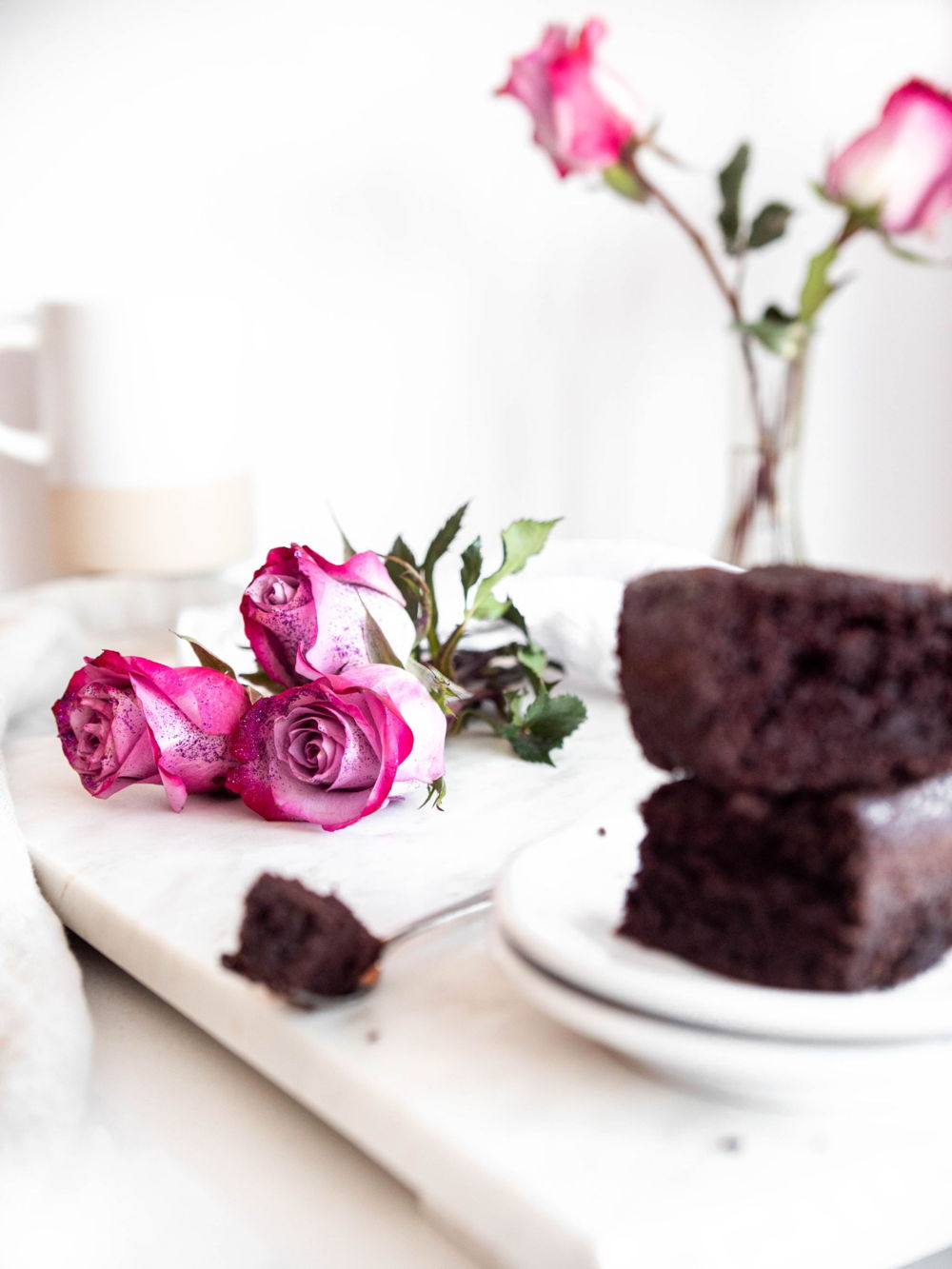 In my defense, most standard cow milk does smell pretty weird, whether it's spoiled or not. And who am I to waste their milk if maybe my smeller was off that day? But I'm pretty sure I never house sat for them again. Sorry, Jeremiah.
But also, probably not really sorry, cuz I've been chuckling to myself for the past 10 minutes... post-it notes sure are great, aren't they?
ANYWAYZ. Back to the business of cake, and in this case, a big business itself. I followed up on a vague memory that this recipe came from the side of a Hershey's cocoa powder container, and by gosh, I was right. So big shout out to Hershey's! Please feel free to read all the positive reviews on their website if you still aren't convinced by my lengthy diatribe on all the reasons why I love this cake / I should know that this cake is amazing because I'm so picky about cake.
I also think it's a hoot to read the endless reviews that enthusiastically praise the recipe while simultaneously listing all the things they did differently. Which is helpful if you don't have all the exact ingredients on hand, but for the most part feels like the reviewers have made an entirely different recipe.
Sooooo, maybe I should mention the few changes we've made too – whoops!
Rather than use oil, I pretty much always swap in butter now. Partly due to learning that our systems don't do well with the highly processed oils like canola, corn, vegetable, etc., but mainly because Butter. Is. Delicious.
To the best of my memory, we always made the cake in a 9x13 pan. It actually surprised me that Hershey's suggests making this in a bundt pan. Bundts can be more challenging when it comes to sticking issues, but I also think using a flat pan keeps the cake from drying out as much as it could a bundt. But you do you, boo.
Coincidently, this 3rd change relates back to my 3rd tenant on quality cake: If the cake is good enough it doesn't need frosting. So while the OG recipe does suggest frosting, I don't feel that it's needed and I actually enjoy the cake as the stand-alone star of the show.
Now that we've covered alllllllll the details, how about we make some cake?!
BLACK MAGIC CAKE RECIPE
Preheat oven to 350 F. Grease a 9x13 pan. Combine the dry ingredients:
1 ¾ cup flour
2 cup sugar
¾ cup cocoa powder
2 tsp baking soda
1 tsp baking powder
1 tsp salt
In a separate bowl, combine the wet ingredients:
½ cup butter (slightly melted, or you can use the hot coffee to help melt)
1 cup coffee
1 cup buttermilk
2 eggs (careful not to cook your eggs if your liquid is still too warm)
1 tsp vanilla extract
Carefully combine wet and dry ingredients and mix for about 2 minutes to remove any lumps. Batter will be thin.
Pour into prepared pan and bake at 350 F for 35 to 40 min, or until inserted toothpick comes out clean.
Let cool (at least slightly), and then dig on in!
And finally, once you've gobbled down half the cake in one sitting - it definitely happens - let us know what you think of this magical recipe. We hope you love it as much as we do!
Hahnestly,
Kate