BACK
Traveler's Stew
There are four star players in this recipe. Two of them are the sweet potatoes and the tomatoes. The other two were ones that, at a young age, I was introduced to through this dish. Those two singularly delicious ingredients are chickpeas and turmeric. But don't worry this isn't going to be a polemic on the magic of anti-inflammatories or the perfection of nutritional value of the great garbanzo, this rant is going to be all about flavor. And the circumstances where our sensitivities for tasting were heightened to eleven.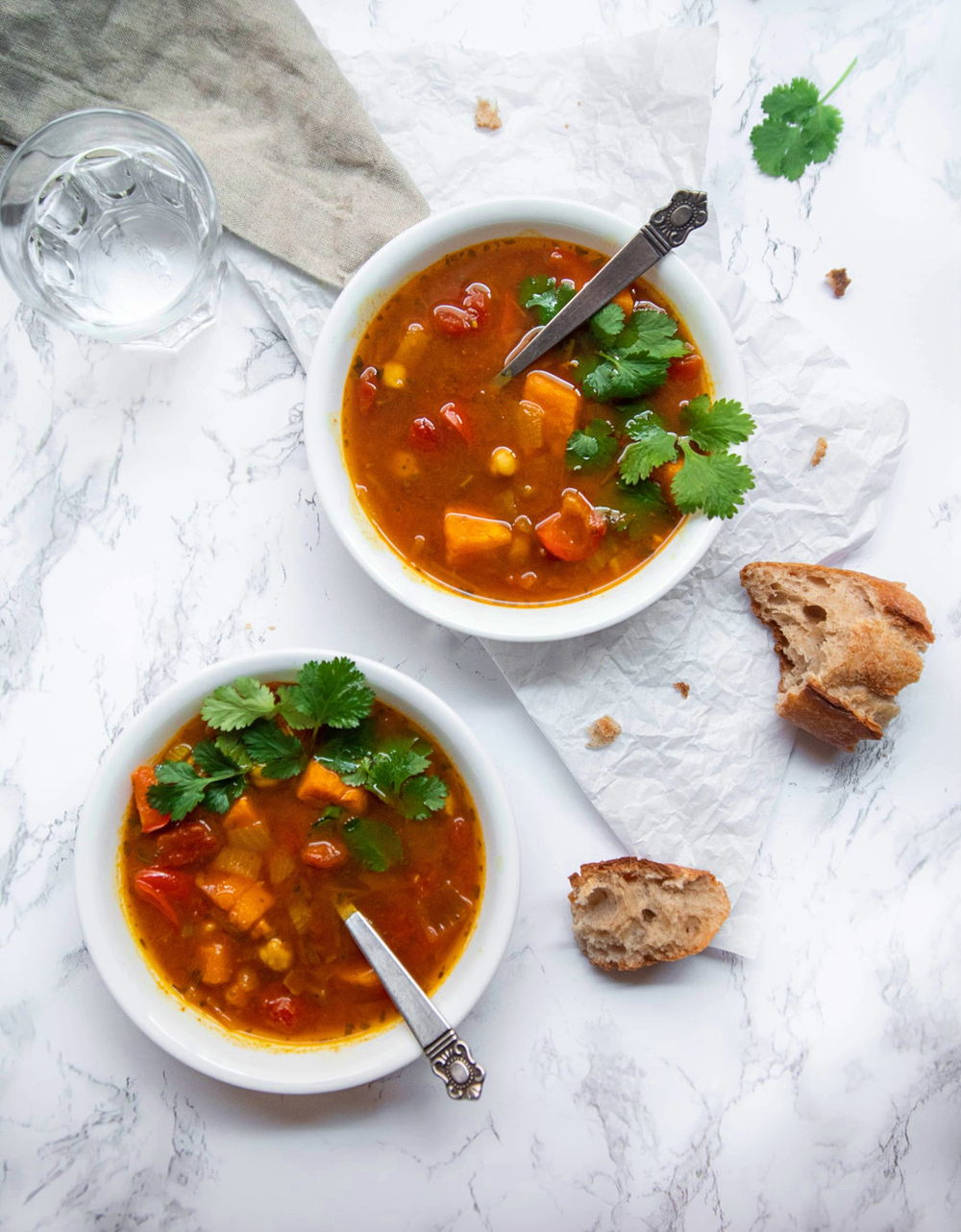 Let me set the scene. It's winter. In Illinois in the 1980's. For argument's sake, let's say it was February. Not the fun winter before Christmas. Not when the concepts of cold and snow are still new and exciting. It's bleak. The salt trucks struggle along the streets, spraying their arcs of sodium chloride buckshot in the grey-black mountains of slush, tires occasionally floundering on a slick of road ice. Granted, this is still boon to us kids, we don't feel the metaphorical implications of the season yet, that level of abstraction and ennui is still years away. Only two words are ringing in our heads: Snow Day! At this point, we're being homeschooled, so we don't get the same magnitude of relief our school bound peers experience. However, what is does mean, is that those chums will now be available to play. Snow. Fort. City.
This was the days before climate change had sent the consistency of the weather the way of Capacitance Electronic Disc movies (This was a real thing… movies on records! Look it up… not to get off topic, but kinda mind blowing.). Snow was steady, persistent, logical, dependable, rational, true, coherent, even and expected, nay prayed for on bended knee with sacrifices and oaths of future obedience offered to the heavens.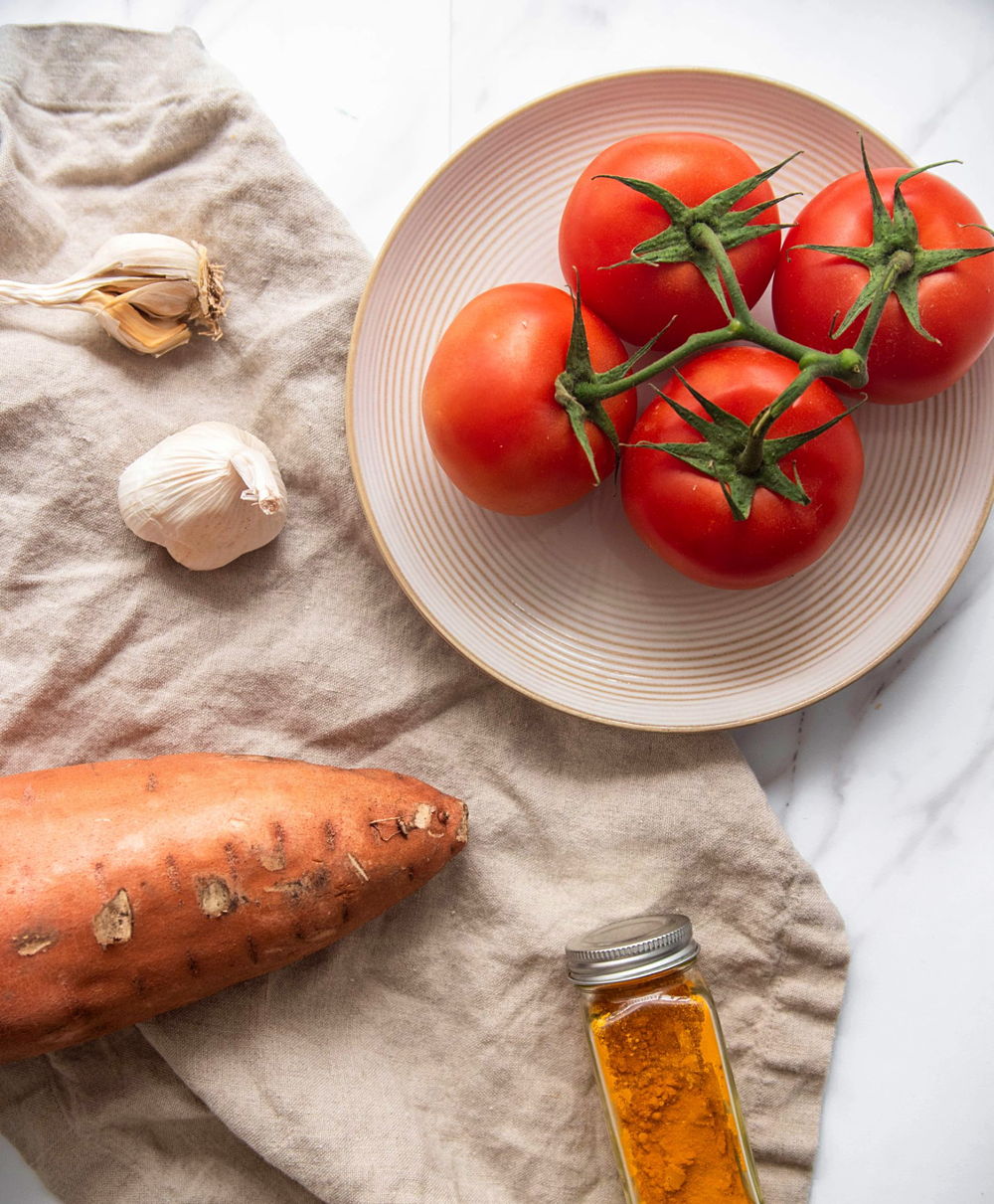 Looking out the window in the morning and seeing the world blanketed in an icy fondant, in the pre-internet days, the next step was to turn on the radio. As the speaker crackled up, our silent benedictions began. It was an unwritten rule that we couldn't betray our rabidity for an educational shutdown; if you wanted something too much and showed it your wish might get jinxed. As we waited through an insufferable series of commercials, light rock and DJ banter, we sent our hopes out into the universe for some district administrator somewhere to have had a bad enough night last night to also want to ditch school. Then, when the news of closures finally broke, it took all our will power not to rush to the phone and dial up the neighbors. Assemble in the vacant lot near Jerry's house!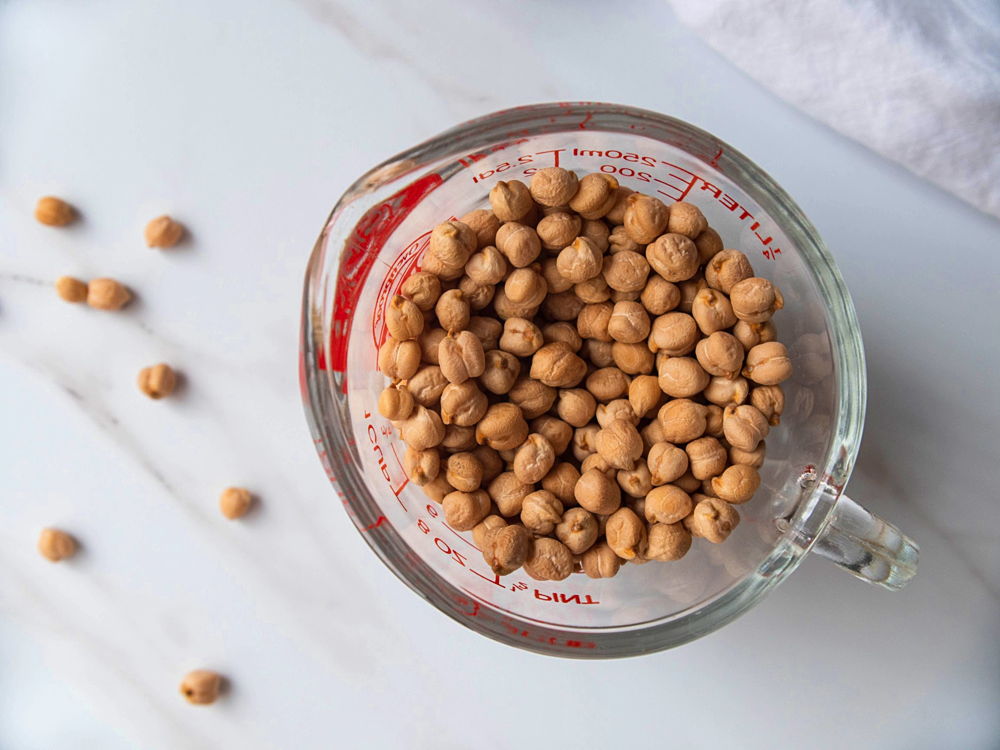 Fully decked out in the armor of snow pants, coats, scarves, gloves, boots and wool hats, what followed was a day of building, running, jumping, throwing snowballs, making snow angels, getting soaked in sweat from within our winter sheathing and from melting snow without. As the sun fell we would troop home, drenched, dirty, exhausted and blissfully happy. But the best moment of it all was opening the back door. Let me explain. After a day of play, we had to enter in through the basement to remove our dripping battle gear. The front door was strictly off limits at that point. Our soaking garments had to either be hung on the indoor clothesline that our parents had strung up for winter drying or, if it was really thrashed, deposited it into the basement shop sink. With our cheeks glowing red from the cold, and our noses near icicles, popping the thin brass handle of the basement door was a magical moment. The absolute perfect coda to a day spent in the trenches of childhood. You could immediately smell what was on the menu for dinner.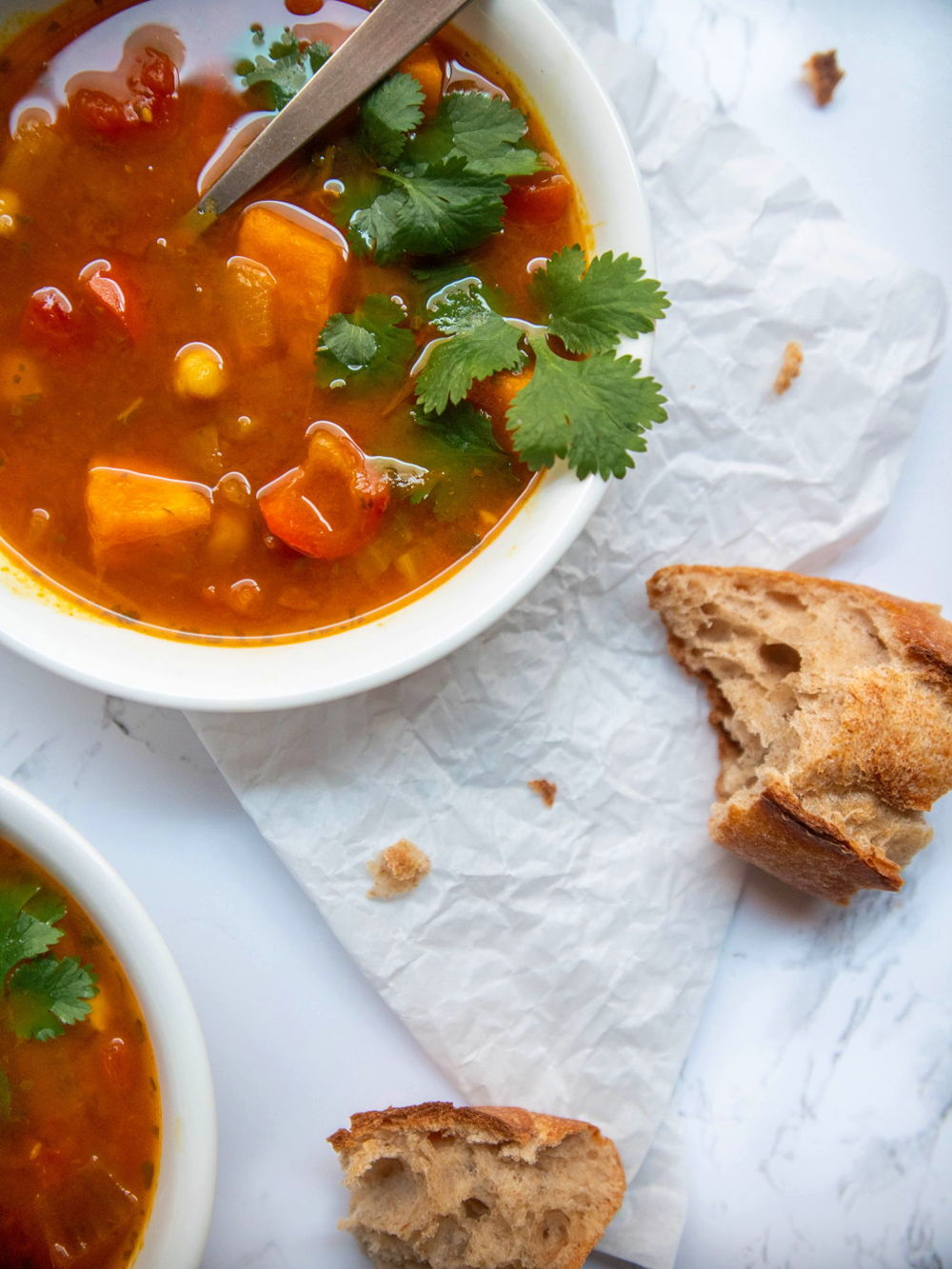 See what I mean? It was long. But the stage is set. With our nasal passages completely wide open from the icy day, and bellies starving, when we cracked that door we were absolutely gut-punched with the explosive scent of stewing turmeric, onions, tomatoes, garlic and paprika. Damn. That was about as potent of an amuse bouche as our ravenous systems had ever experienced. And if there were Whole Wheat Dinner Rolls baking too. Game over.
It wasn't until later in life that I think we really appreciated how much effort our mom put into keeping us fed while also expanding our gastronomic horizons. But in those snow caked winters it was just the hearty, nourishing thing we needed and looked forward to when our hard day of play was over. And it wasn't just the taste I remember so well, but the transformation of ingredients. When we left in the morning there were whole sweet potatoes and tomatoes tucked away in various corners and hanging baskets in the kitchen, but when we got home at night there was this glorious new thing. The stew itself.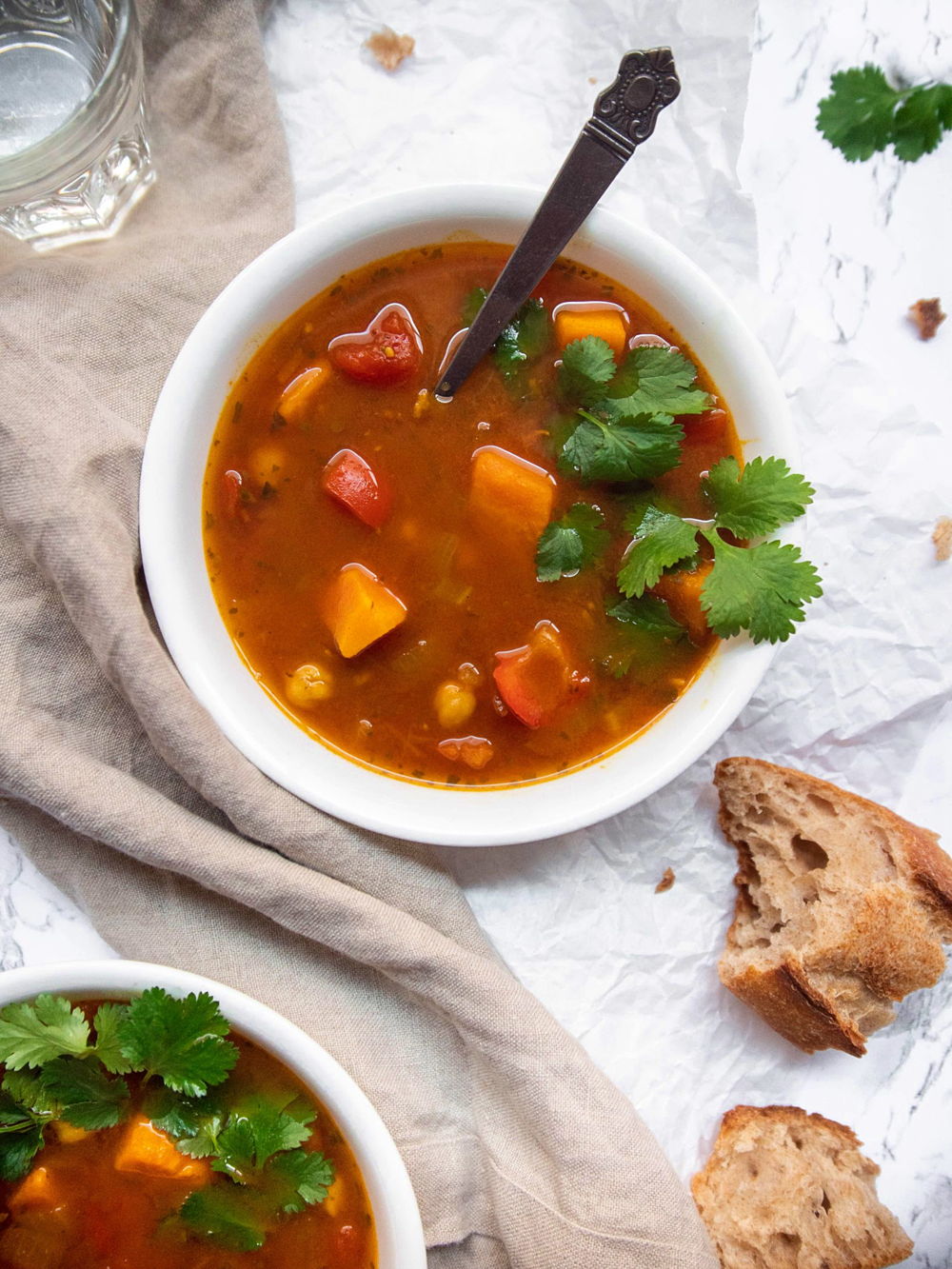 It was fragrant and colorful. A panoply of textures and strata. I think it was the thing that opened my mind up to the idea of how ingredients could combine as well. As the stew cooked you could see the different liquids alternately separate and re-combine. The oil would float up on top of the stock and with it would rise some turmeric on the foam created by the acid of the tomatoes. It was a glorious sight. To top it all off, we also had these super cool bowls. They were some sort of hard, light plastic and were alternately solid red and solid yellow. Against our checkered tablecloth they really struck a dynamic visual. The entire experience was a sensory delight from the anticipation, to the first smell to the actual eating. It is the winters of our childhood summed up into one dish.
TRAVELER'S STEW RECIPE
3 to 4 Tablespoons Olive Oil
2 Cups Chopped Onion
2 Cloves Garlic (Crushed)
2 Cups Peeled and Chopped Sweet Potatoes or Winter Squash (one inch cubes)
1/2 Cup Chopped Celery
1 Cup Chopped Fresh Tomatoes
3/4 Cup Chopped Sweet Peppers
1 ½ Cups Cooked Chickpeas
3 Cups Stock or Water
2 Teaspoons Paprika
1 Teaspoon Turmeric
1 Teaspoon Basil (Dried)
1 Teaspoon Salt
Dash of Cinnamon
Dash of Cayenne
1 Bay Leaf
1 Tablespoon Tamari
For this one you'll need a fairly large pot or kettle, a good knife, a peeler, cutting boarding, measuring instruments and spoon to stir with.
First, in the kettle, add the olive oil and sauté the onions, garlic, celery and sweet potatoes for about five minutes. They'll begin to soften and brown.
As they cook, add the seasonings, except for tamari, and the stock or water. Simmer, covered, for fifteen minutes. Then add the remaining vegetables and chickpeas. Simmer another 10 minutes or so – until all the vegetables are as tender as you like them. Then right before you serve, add the tamari.
Not only is this soup delicious and filling, but it also keeps. If you make up a big batch, you'll be set with a quick dinner in your fridge at the end of each day for a week. An attribute worth its weight in gold these days. Cook up a pot on Sunday and feast for the rest of the week. Happy eating!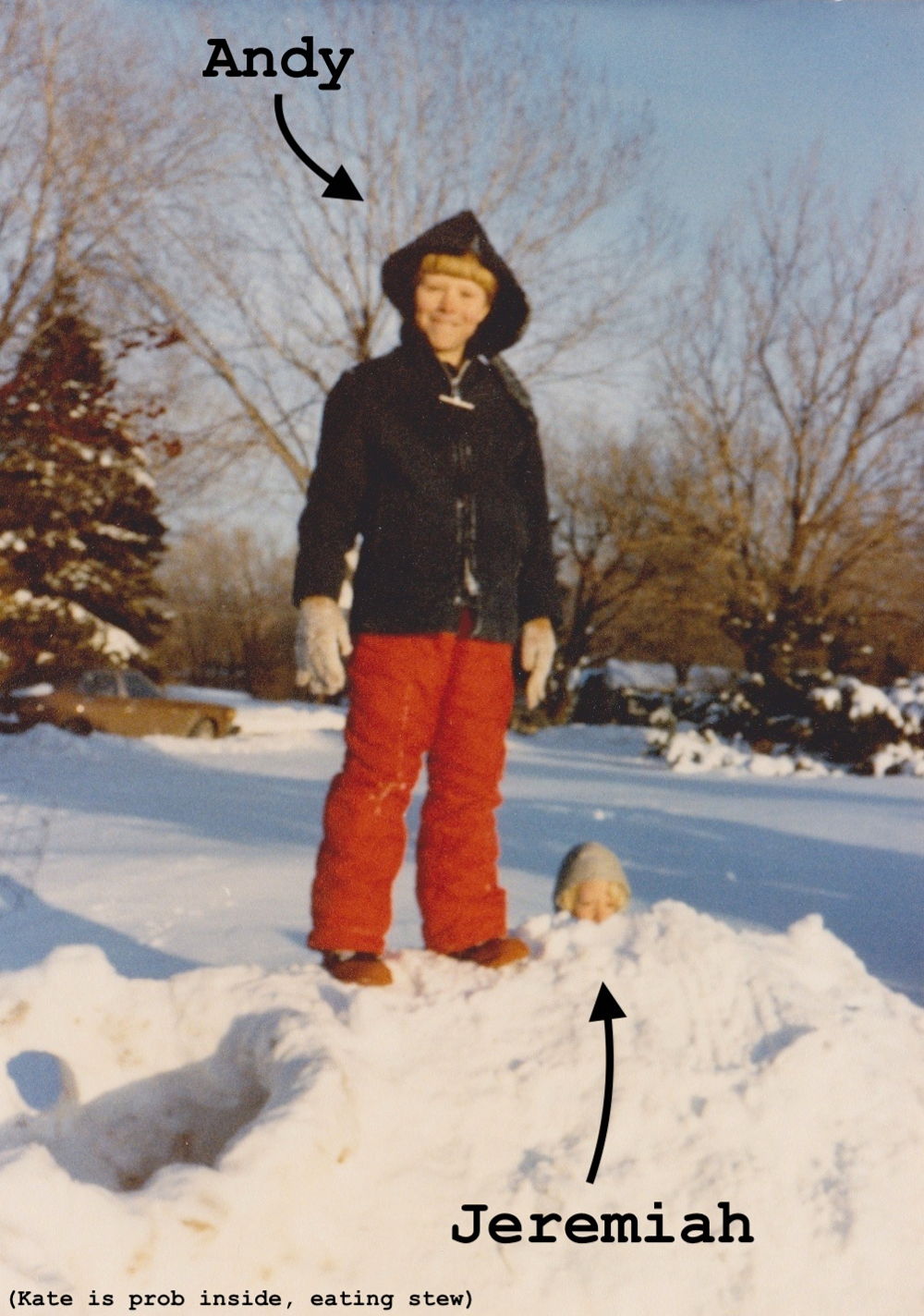 Hahnestly, with chance of meatballs,
Jeremiah