BACK
Banana Cake
When I think about Banana Cake the corners of my mouth involuntarily start to turn upward, the internal dialogue to always 'do more' mysteriously becomes muted, and the world seems to momentarily pause. That's the magic of baking. Or maybe it's the magic of love. Or to combine the two, it's the magic of Banana Cake.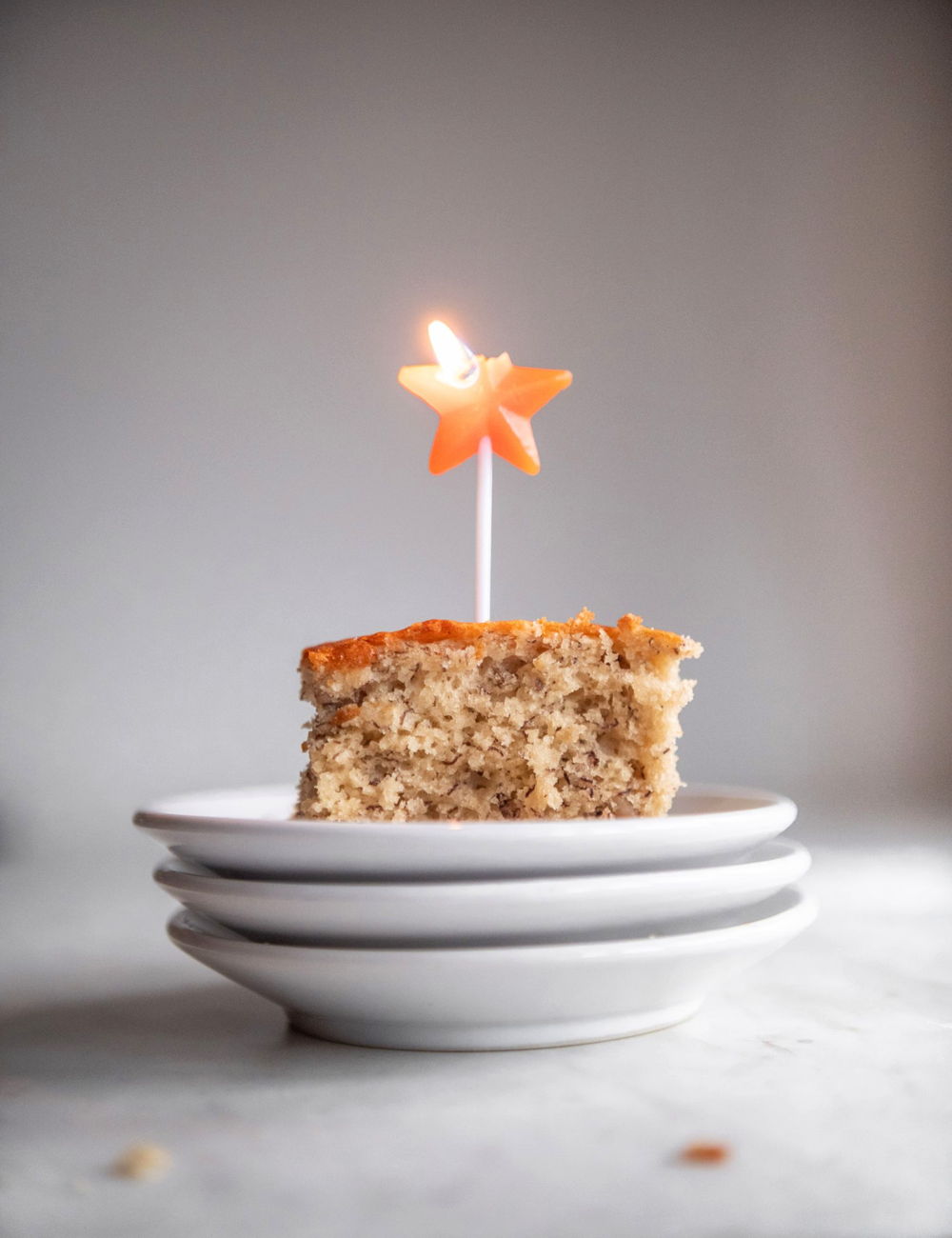 But I wouldn't know about this enchanting confectionery delight without being introduced to it by my momma. And be that we're publishing this post on May 9, 2021, that means it's time to wish all the moms in the world (including my favorite one, Patti) the biggest salutation we can muster. Ready? 1 – 2 – 3 ….
HAPPY MOTHER'S DAY, ALL YOU AMAZING MOTHERS!!!
None of us would be here without you, so please consider this a universal message of gratitude and affection.
And now for anyone who isn't my mother, it's time to let you in on a little secret. My brothers and I have been developing and building this website since early this year without whispering a word of it to our mom or dad.
Andy had the idea back in January to utilize all the sibling skills in one joint project. He has all the tech knowledge and is the wizard behind building this custom website. Jeremiah is the writer in the family and whenever he can squeeze in the time to write an epic blog post it's a treat not to be missed. And then I round out the venture and contribute photos as I learn my way around the camera and hone my food photography skills. Plus throw in a few wacky write-ups to boot!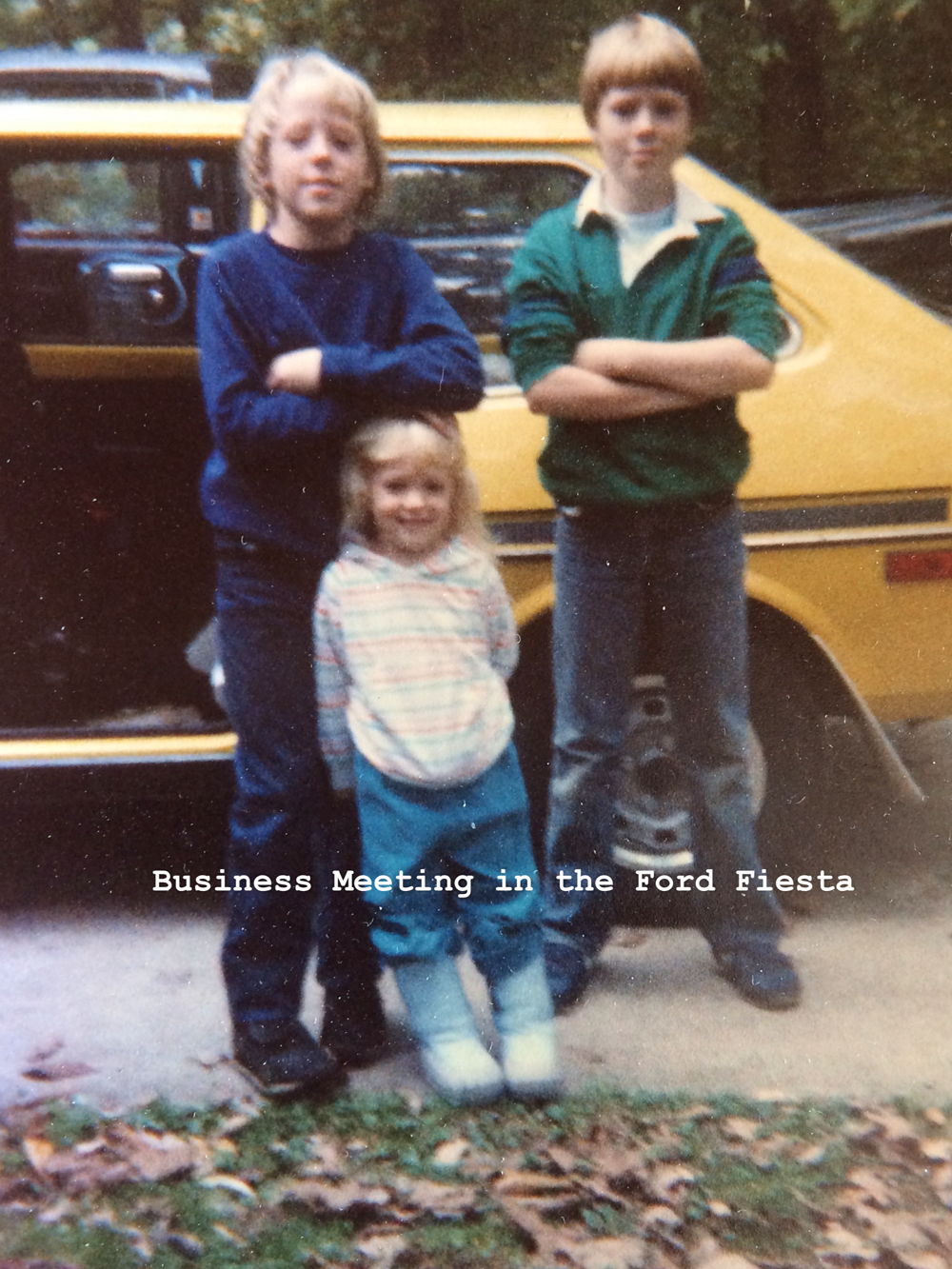 You could call this food blog a labor of love, dedicated to the one who brought us into the world with an entirely different kind of labor (of love)!
And now that we've laid the initial foundation of the blog, have a handful of completed posts and had a little fun on Instagram and Pinterest, we thought it was time to let the cat out of the bag. So Please join us one more time, and help us welcome our mom to the blog that is celebrating all the recipes she's gathered from our friends and family over the years…
Hi, Mom!! Haaaaaaaaaaappy Mother's Day!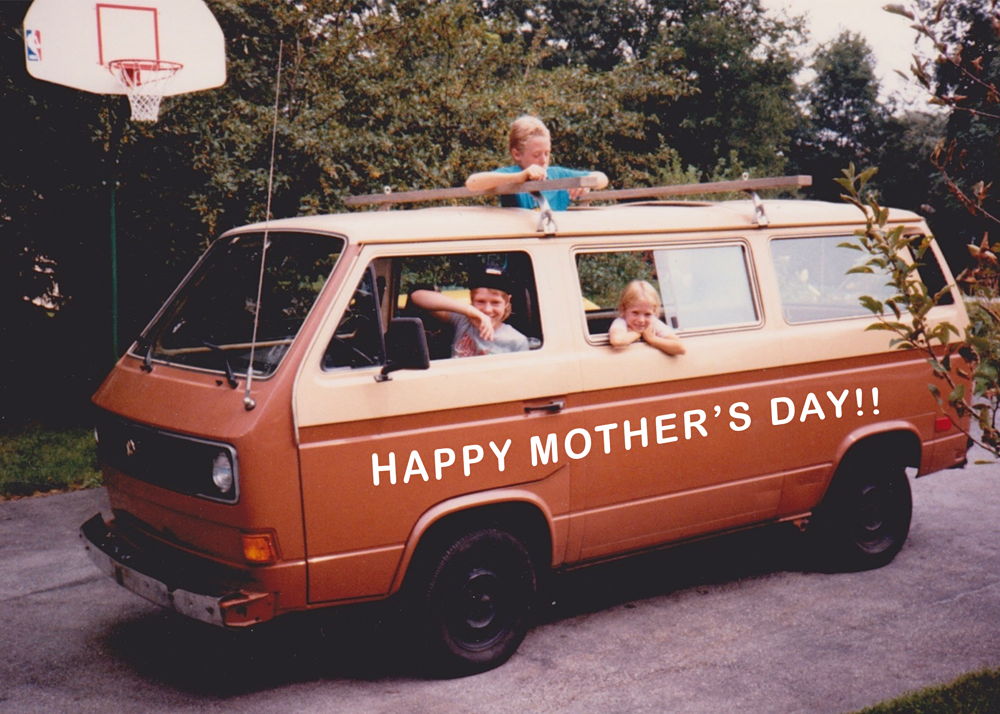 ::::The three of us are currently sending you the biggest digital hugs EVER::::
Mom, even though we aren't 100% sure where the idea to gather all these recipes initially came from (maybe it was dad, we know he was always a big cheerleader of the project), we don't think we've actually conveyed how much we appreciate all the work you did. So we built a blog to say it for us! And from now on out, this website can serve as an ongoing token of our appreciation.
We hope you enjoy these little posts and we also suggest you get comfortable, because you collected so many recipes from our friends and family that we'll be plugging away on this for a while. ☺
I'm beginning to understand why momentous events and occasions always celebrate by serving cake… with so many emotions flying around what better segue into the next phase of the festivities than with sugar?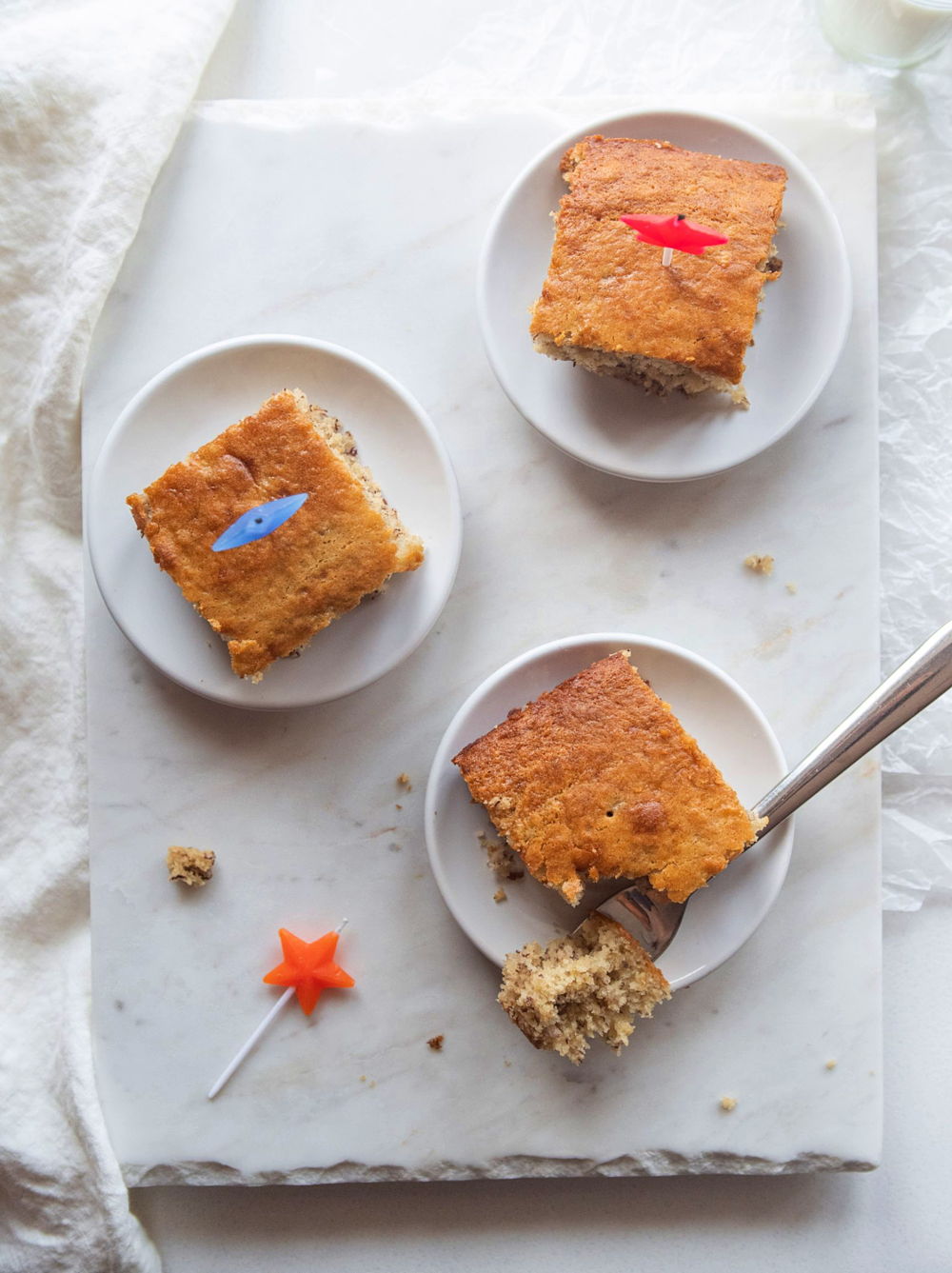 Such as BANANA CAKE! (See what I did there?)
Since we can't be together in person this year, how about we enjoy the rest of this online Mother's Day party with a little more discussion and photos of this classic, but often overlooked, deliciousness.
Let's start with the question that many are probably wondering, 'What's the difference between banana cake and banana bread?'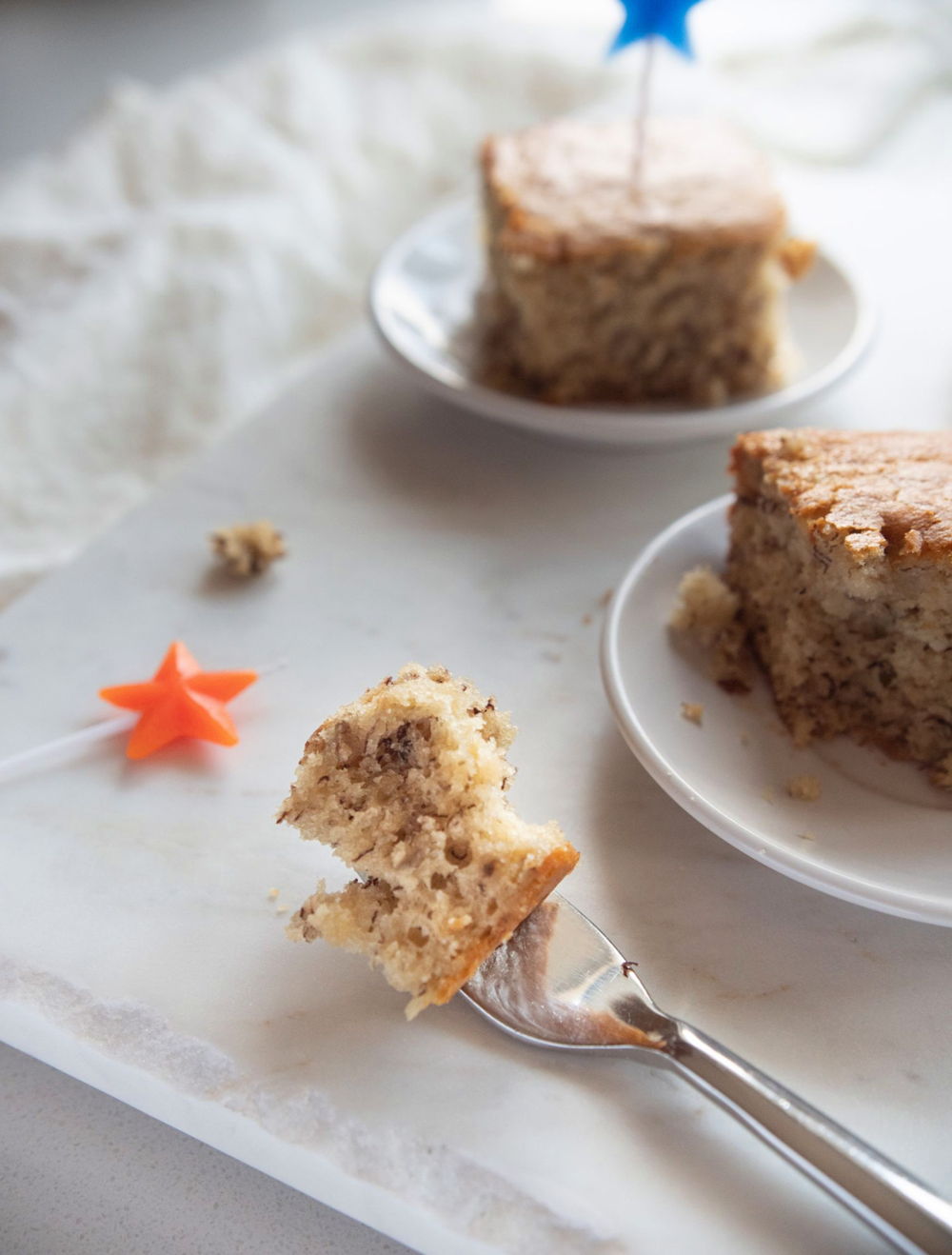 Well. Not a lot, but at the same time… everything.
First of all, everyone is familiar with banana bread. It's available in nearly every coffee shop in the country and I'm not mad about it. Banana bread is incredible; I love all the different variations, and think it's one of the most ultimate comfort foods in existence. But this is not banana bread, this is banana cake, and it's amazing.
It's lighter, it's softer, its flavor is more delicate, but by no means is the actual banana flavor lost or lessened. Frankly, I think the only reason banana bread won the popularity contest is because by calling it 'bread' it's deemed more suitable as a breakfast or snack. Nobody is going to give you the side eye for ordering a slice of banana bread to along with your triple-shot-half-iced-decaf-oat milk latte now are they? Somewhere along the way I think we decided that ordering a piece of cake would likely come with a large side of guilt. Which is a hoot, because I bet if you compared the nutrition content between the two they wouldn't be that different.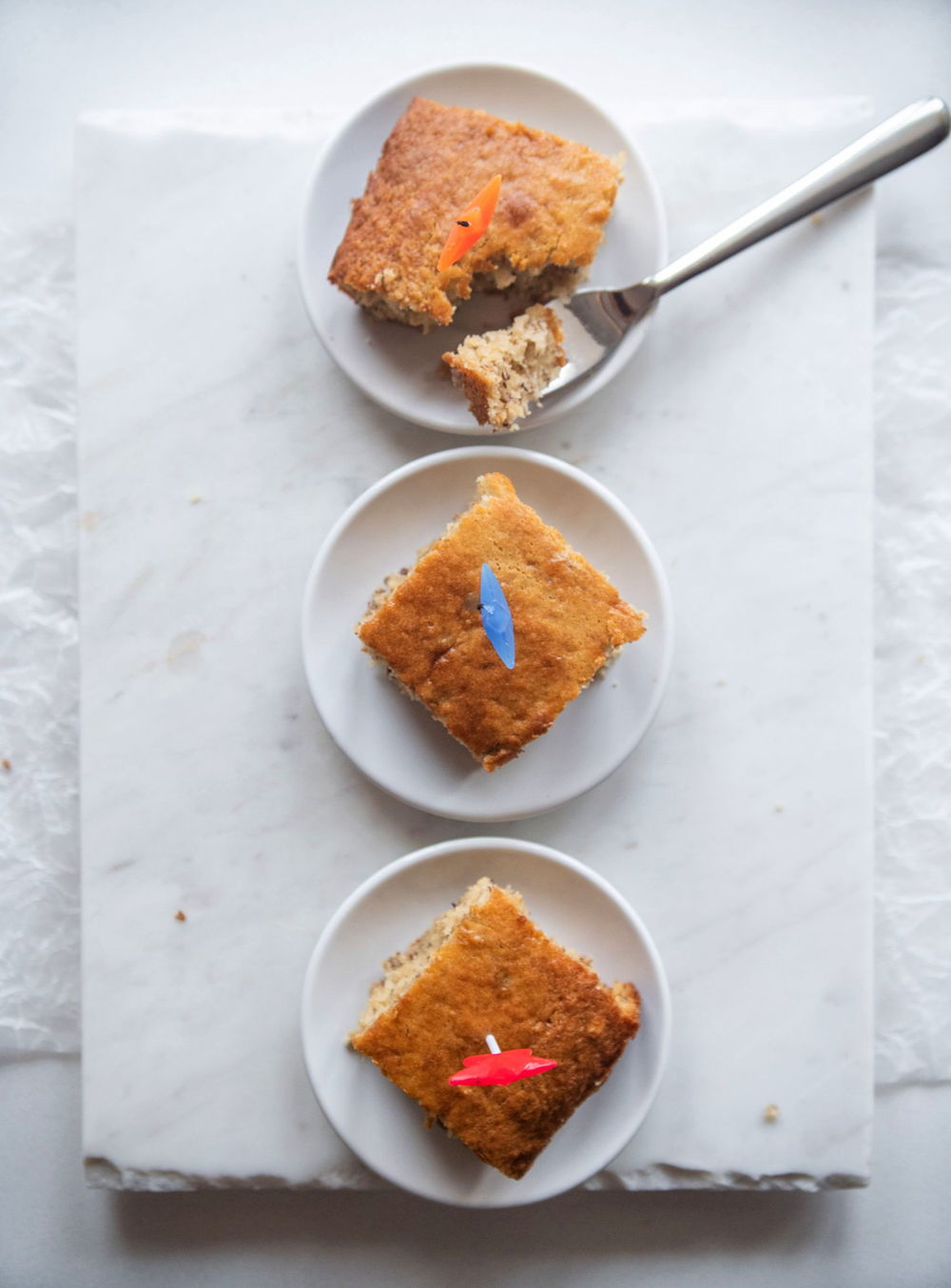 While we didn't (usually) have banana cake for breakfast, in our family of five whenever it was someone's birthday they were allowed to choose all the meals for the day, and most importantly, whatever kind of birthday cake they wanted.
Dad always went with German Chocolate. Mom usually asked for whatever chocolate cake was easiest (which also happens to be the most delicious: Black Magic Cake). Andy was a Cheesecake guy, and Jeremiah vacillated between German Chocolate and Cheesecake with Cherries. But guess who always requested Banana Cake. Oh, yes. That's right.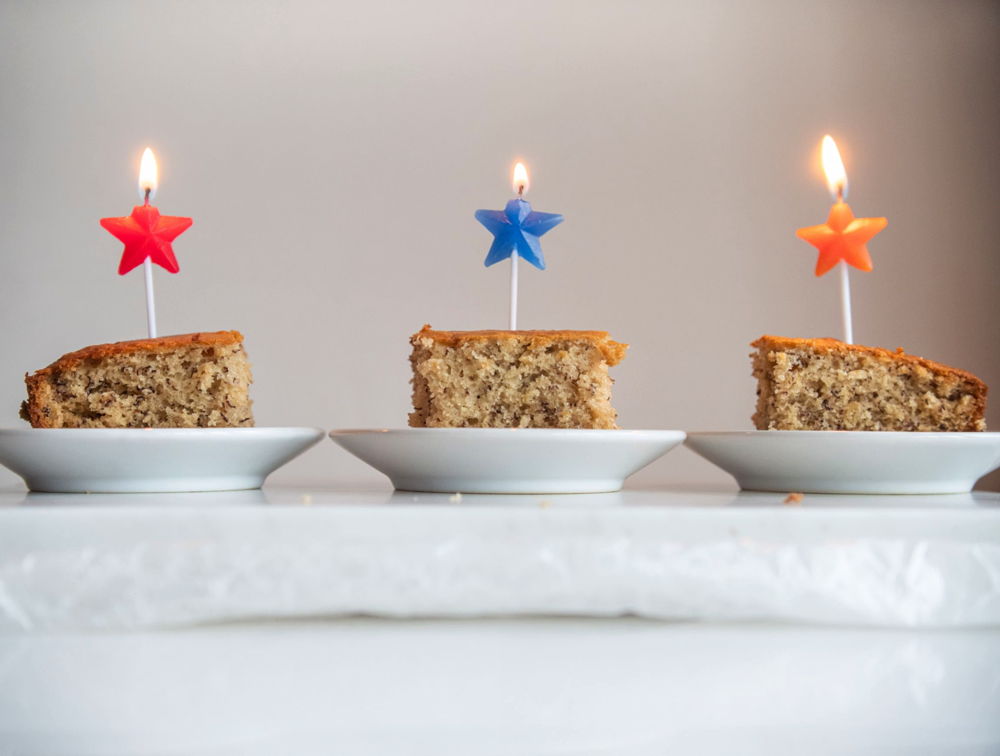 You better (batter?) believe it was me!
So when it came time to photograph my beloved banana cake, it only seemed appropriate to include birthday candles. Even now, thinking about this cake transports me back to the excitement of turning on the oven light and peaking through the tiny window in the door to see how my special cake was coming along.
And YOUR banana cake will come along much faster once you have the recipe, so let's get to it!
BANANA CAKE RECIPE
Mix dry ingredients:
2 ½ cups flour
1 tsp baking powder
1 ½ tsp baking soda
1 tsp salt
Blend together:
1 ¼ cup sugar
½ cup butter, softened
Combine:
1 ½ cup mashed banana (about 3 medium)
½ cup buttermilk
2 eggs, slightly beaten
Optional:
2/3 cup finely chopped walnuts
Add the flour mixture to the butter mixture in about 3 parts, alternating with thirds of banana mixture. Stir the batter after each addition until smooth. Bake in greased 9x13 pan about 30 minutes.
Now that you've made it to the end, you might have noticed we haven't said a word about frosting. We certainly have nothing against it, a cream cheese frosting would be a lovely flavor pairing with the banana. But ultimately, we don't think it's needed. Because this cake is just that sweet on its own.
Much like our momma.
Happy Mother's Day, Mom! We love you.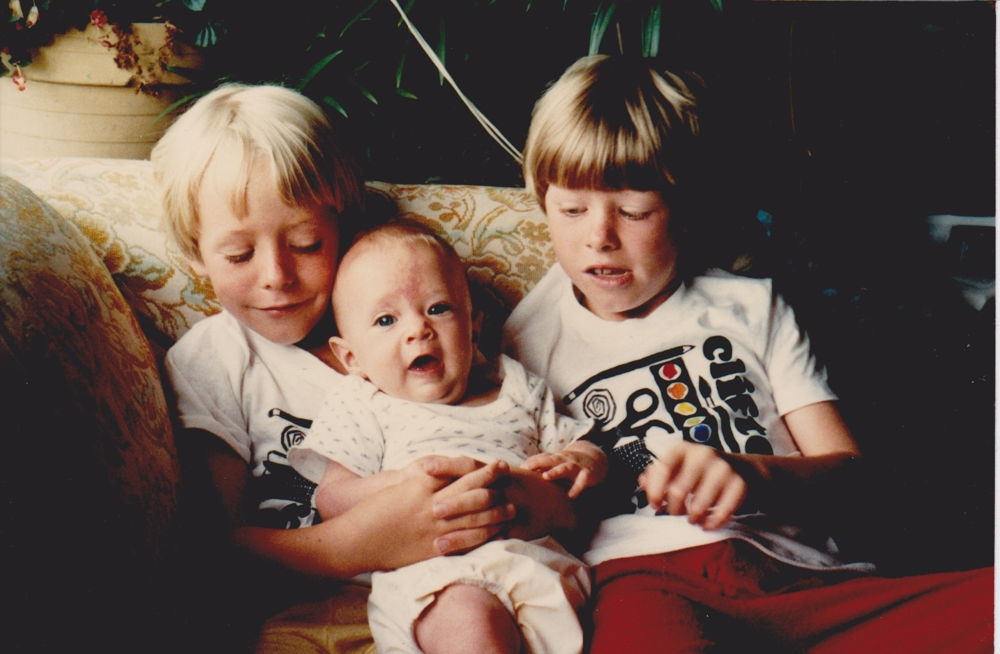 Hahnestly,
Kate